NRPS participates in Helldorado Parade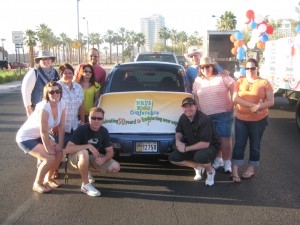 NRPS participated in the 75th Helldorado Days Parade on Saturday, May 16th in downtown Las Vegas. They handed out candy to the kids and information on our society. They had four vehicles in the parade with colorful NRPS banners. Next year, they hope to build a float for the parade. Check out some more pictures from the parade by clicking on the link.
Click here for more pictures from the Helldorado Days Parade
NRPS Haunted Bus Tour & BBQ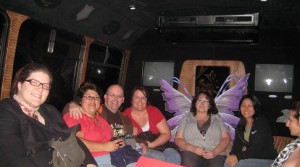 NRPS held a Haunted Bus Tour & BBQ on Saturday, October 26th in Las Vegas, NV. The bus traveled to 15 different haunted locations around Las Vegas and Henderson, which included, Redd Foxx House, Woodlawn Cemetery, Las Vegas Academy, Green Valley Park, 6660 Pecos House, and much more. We just wanted to thank all the people that participated. We are already getting requests for next year. NRPS hopes everyone had a safe and fun Halloween.
Click here for more pictures from the NRPS Haunted Bus Tour & BBQ