The 2012 Speaker and session information is below.
Click here for a schedule of sessions and their descriptions.
Mark Amundson
Mark Amundson is currently assigned to the Gang Intelligence Unit with the Henderson Police Department.  He is also on the Advisory Board for the Southern Nevada Gang Investigators Association, and assigned to the Las Vegas Metropolitan Gang Task Force along with Nevada Parole and Probation, LVMPD, and North Las Vegas Police Department.  Mark has been a police officer for 8 years and a Detective for about almost 5 years to include Property, Fraud, Repeat Offenders, and Gang Intelligence.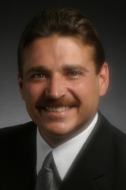 Richard Becker
Richard R. Becker is an accredited business communicator and president of Copywrite, Ink., a 20-year-old strategic communication firm with experience on more than 1,000 accounts, including BlogCatalog, Carter & Burgess, City of Henderson, Fidelity Investments, McDonald's, U.S. Air Force, and Volkswagen. He has taught writing, editing, and social media classes at the University of Nevada, Las Vegas, for more than ten years. In addition to his position at Copywrite, Ink., Becker is the publisher and editor of the alternative review site, Liquid [Hip], and CTO of a digital family legacy company, Celebrating Legacy.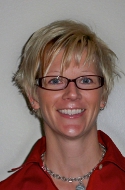 Jana Bruner
Jana Bruner has been heavily involved in Parks, Recreation and Tourism for over a decade and believes that everyone should have the opportunity to participate in barrier free recreation. Jana is employed by Sky Zone sports as the Director of Franchise Performance Coaching and works closely with facility owners/managers to provide the best recreational experience and fitness opportunities to patrons countrywide.   In addition to embarking on a new career path with Skyzone, she is finishing her schooling with the Institute for Integrative Nutrition and will graduate in August with her health and wellness credentials.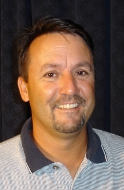 John Engh
John Engh is the Chief Operating Officer of the National Alliance for Youth Sports, America's leading advocate for positive and safe sports and activities for children. He joined the Alliance in 1988 as publications director for the National Youth Sports Coaches Association (NYSCA), the volunteer coach training program for the Alliance. John is the father of two children, a volunteer youth sports coach and a practicing NYSCA member.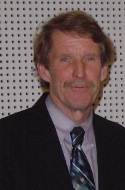 TimGallagher
Before starting Gallagher Consulting Tim was Superintendent for Seattle Parks and Recreation Department. He has 35 years of experience as a Parks and Recreation professional.  Prior to Seattle, he was Director of Parks and Recreation for Los Angeles County in California and also  led parks systems in Stockton, San Luis Obispo County, and Yreka, California.  Other experience includes teaching natural resource management at Cal Poly-San Luis Obispo and Chico State University and serving as Legislative Chair for the California Parks & Recreation Society.  He is an avid outdoorsman and has traveled extensively enjoying natural parks throughout the world. In 2007  he completed a five-month hike of the Pacific Crest Trail which he started at the California-Mexico border. The 2,700-mile trail zigzags its way from Mexico to Canada through California, Oregon and Washington, over rugged high desert, glaciated expanses of the Sierra Nevada, and volcanic peaks and glaciers in the Cascade Range. Approximately 1,000 hikers attempt to finish the trail each year with fewer than 100 actually completing it.
Chris Goodman
Mr. Goodman is Director at Southeastern Security Consultants, Inc. a company which specializes in providing background screening for municipalities, counties, churches, and private organizations that rely on adult volunteers to deliver their services.  .  In the past, Mr. Goodman has been active in youth and professional sports as a coach and player and is now involved in the education of youth sports professionals and administrators in the area of background screening.  He has shared his expertise conducting countless educational sessions at conferences throughout the United States.  Mr. Goodman is widely considered one of the nation's leading experts in the field of volunteer background screening.
Preston Goodman
Preston Goodman is a Parks and Facilities Maintenance Coordinator with the City of Henderson. Preston has worked for the City of Henderson's Parks Department for the past thirteen years.  Over the past thirteen years Preston has received his AAS in Landscape Management from CSN and his Certified Arborist from the ISA. Preston has over twenty years experience in the landscape industry.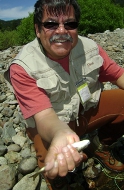 Juan Guzman
Juan F. Guzman is the present Open Space Manager for Carson City, Nevada.  He has overseen the development of the Open Space Program since its inception in 1997.  The program originated as a voters' initiative, providing for a sales tax to be used for the purchase and management of lands for passive recreation.  Presently the program is responsible for the stewardship of one conservation easement and over 6,000 acres of fee title lands, all acquired in the past 10 years.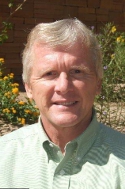 Dale Larsen
Dale is ASU Professor of Practice and Director of Administrative Operations for the College of Public Programs. He retired from the City of Phoenix in 2010 as the Director of the Parks and Recreation Department.  Prior to Phoenix, Dale was the Public Services Manager for the Milwaukee County Park Commission and has worked in the public parks, recreation, tourism and conservation sectors for 40 years.  Dale is a Fellow in the prestigious American Academy for Parks and Recreation Administration and actively involved in public policy discussion and research on behalf of the National Parks and Recreation Association, Trust for Public Land and the City Parks Alliance. He has co-authored college textbooks on leadership and management and is working on current research with faculty colleagues.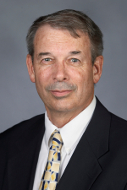 Dan McLean
Dan McLean brings 40 years of experience in sport and leisure serving as a practitioner as recreation center manager in California and a direct in Iowa. He has served on the faculties of Iowa State University, Indiana University, Indiana State University, and the University of Nevada, Las Vegas. He has worked with the Hong Kong Olympic Committee, the Morocco Ministry of Sport, and in Cyprus to deliver educational programs in in recreation, sport, and leisure and has authored 10 books and over 100 articles in various national and international journals.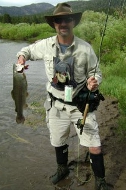 Roger Mollendorf
Roger Moellendorf has been the Parks & Recreation Director for Carson City since 2004, and as such, he has spent a considerable amount of his time trying to keep track of Juan Guzman, the Open Space Manager for the Department.  Roger was previously the Director of Parks & Recreation in Green River, Wyoming and City Forester in Fremont, Nebraska.  Roger has a Bachelors of Science degree from Colorado State University and a Masters Degree from the University of Wyoming.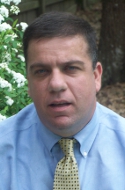 Chris Nunes
Chris Nunes is the Director of Parks and Recreation for The Woodlands Township, in The Woodlands, Texas.  In that position, he oversees 80 full-time and 350 part-time staff members, a $15 million operational budget and is accountable for the management of 124 parks, 15 swimming pools and aquatic facilities and 190 miles of trails.  While in The Woodlands, he has implemented cost recovery strategies, developed business/operational plans for major and minor facilities, and has increase programming 200% with no additional staff.  He speaks around the country on topics including: business plans, contracting, creative programming, marketing, external funding, communication, leadership and succession planning. In addition, he serves on the NRPA Council on Accreditation, CPRP/E Committee, CPRP Exam Committee, was the 2010 Chair of the Board of Regents of the Rocky Mountain Revenue Management School, founded the Gulf Coast Leadership Development Institute and is a Certified Parks and Recreation Professional.   Prior to The Woodlands, he was the Director of Community Services for the City of Fort Morgan, Colorado, an Assistant Professor and Program Coordinator for the Recreation Management Program at Ashland University and Director of Parks and Recreation in Fort Kent, Maine. Chris holds a Bachelor's Degree in Recreation Management and a Master's Degree in Sports Management from Springfield College in Massachusetts and a Doctorate in Parks and Recreation Administration from the University of New Mexico.
Linda Rivera
Linda Rivera is the Special Emphasis Program Manager for the U. S. Department of Interior's Bureau of Reclamation, Lower Colorado Region, based in Boulder City, Nevada.  Due largely to the leadership abilities she has applied since assuming her role in April 1998, Ms. Rivera has been instrumental in gaining recognition for her agency as a Diversity Champion within the Department of the Interior and has been recognized many times for her abilities to build community partnerships, champion education, and promote an inclusive work environment.  She was among the first recipients of the Department of Interior's Manuel Lujan Champion's Award for outstanding service which she received in 2005.  On several occasions Ms. Rivera served as an instructor and employee trainer for topics such as diversity, leadership development, and careers with the federal government.  As supplements to her formal presentations, she has authored formal opinions and communiqués regarding issues ranging from employee/management situations to diversity in the workplace.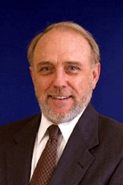 Dr. J. Robert Rossman
Dr. J. Robert Rossman has been involved with operating programs and writing scholarly papers on programming for over forty years. He has given keynote addresses and educational workshops on designing and staging experiences to a variety of organizations in the U.S. and abroad. He is coauthor of a text book, Recreation Programming; Designing and staging leisure experiences, that is currently in its sixth edition and has been used for almost twenty-five years to teach programming at over 100 universities in the US, Taiwan, Australia, New Zealand, Thailand, and other countries.
Joy L. Salmon, Ph.D
Joy L. Salmon, Ph.D. consults with individuals and organizations to foster self-care and well-being, and positive organizational climates.   She also provides online continuing education through her company, WorkWiSE Learning.   She is a psychologist, and previously worked in child and family service agencies.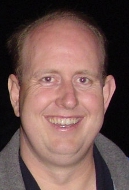 Kevin Spence
Kevin Spence is General Manager of Vortex West and has over 15 years of experience in the playground and Splashpad® business. Formerly with Miracle Playground Sales, a playground equipment distributor in Southern California, Arizona and Nevada, Kevin has worked closely with Vortex and helped to steadily grow the business for 10 years. Kevin oversees Vortex's business in California to expand the aquatic play business across the state and the surrounding area. Currently, Kevin Spence is focusing on helping develop the company to find industry leading solutions on water reuse.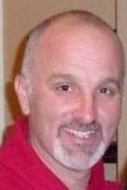 Lonny Zimmerman
Lonny A. Zimmerman is currently the Deputy Director for the City of Las Vegas Department of Leisure Services.  As the Deputy Director he oversees the  daily operations of a 30 million dollar activity based budget with 101 employees. As a manager he concentrated in the disciplines of  Municipal Sports, the Darling Tennis Facility, Extreme Programs, Corporate Challenge, coordinating  ADA Compliance, and Behavior Management, and   The city of Las Vegas nationally recognized community based therapeutic recreation program. After graduating from Concordia University with a Bachelors Degree in Behavior Science he worked for Boys Town USA.  In 1995 Lonny graduated with a Masters Degree in Applied Behavior Science with an emphasis in Counseling.   He is currently a Certified Parks and Recreational Professional, and above all believes golf exists in heaven, fully knowing he may never be able to prove his hypothesis.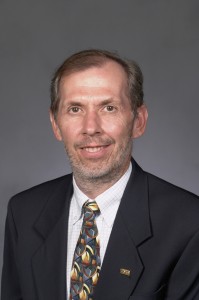 James A. Busser
James A. Busser received his doctorate from the University of Illinois and is currently a Professor and Director of the Ph.D. program at the University of Nevada, Las Vegas. He has 25 years of teaching experience, published over 75 articles, and presented at the major conferences in the field. He is the author of Problem Solving: Tools and Techniques for the Pars and Recreation Administer. Dr. Busser is a member of the American Academy for Park and Recreation Administration and is serving his 6th year as Editor of the Journal of Park and Recreation Administration.