Certified Playground Safety Inspector Course
Course Date: April 8th & 9th, 2015
Exam Date: April 10th, 2015
Location: Paradise Recreation Center,
4775 S. McLeod, Las Vegas, NV 89121
For more information,

click here
---

Reno, Nevada on April 16 – 17, 2015
Now accepting Session Proposals for the 2015 NRPS Conference. Return completed electronic session proposal, no later than January 29, 2015 (date extended) to: nrpsconferences@gmail.com
 

Click here

for the Session Proposal Form
---
Upcoming Events
 (Click on flyer or event to enlarge, print, or access link)
*****
Julee's Retirement Party will be held February 6th at McKinley Arts & Cultural Center, 925 Riverside Drive, Reno
Tuesdays and Thursdays, February 3-26, 9 a.m. – 12 noon, 4955 Energy Way, Reno
*****
Become an NRPA Certified Park & Recreation Professional and join the elite group of dedicated professionals
*****
*****
February 24th-Angela Summers Aquatics Supervisor for City of Henderson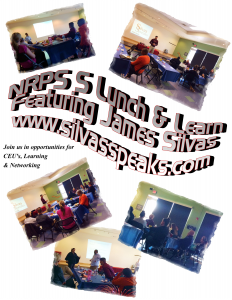 *****
PRORAGIS is a one-stop resource for agencies to store and manage their operating and GIS mapping data.
Enter your agencies data today.
*****
Denver, Colorado
    Jul. 6-10, 2015  National School of RV Park & Campground Management
Wheeling, West Virginia
Jan. 18-22, 2015  Event Management School
Jan. 25-30, 2015  Maintenance Management School
Feb. 17-21, 2015  National School of RV Park & Campground Management
March 8-13, 2015  Revenue Development & Management School
Mar. 22-26, 2015  Green School
Aug. 22-28, 2015  Directors School
Nov. 1-5, 2015  Supervisors' Management School
*****