Now accepting speaker session proposals for the 2016 NRPS Conference.
---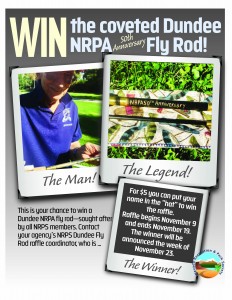 LEADERSHIP INSTITUTE
Leadership Institute is the Nevada Recreation & Park Society's new annual leadership development program for early to mid-career professionals. Leadership development is critical to public and park and recreation employees. It provides participants and agencies with skill sets, competencies, and a growing expertise that enhances their success on the job and helps build individual and organizational futures! The 1-year program will enhance individual organizational leadership skills, specifically addressing leadership styles, philosophies, and competencies. In addition, the program explores and introduces participants to emerging approaches of integrating leadership development to personal growth concentrating on participatory and collaborative leadership. The intent is to prepare leaders for today with essential skills and for a future that will increasingly see managers take on challenges that require strategic thinking, collaboration, systems thinking, leading change, and becoming comfortable with ambiguity.
Watch for our next workshop coming soon.
Click here to visit the Leadership Institute Page
_____________________________________
Upcoming Events
 (Click on flyer or event to enlarge, print, or access link)
*****
Carson City Tree Care Seminar
Thursday, November 12th
Early Bird Registration ends November 2nd $45.00
Day of Registration $55.00
Carson City Tree Care Seminar flyer
*****
*****
Become an NRPA Certified Park & Recreation Professional and join the elite group of dedicated professionals
*****
*****
PRORAGIS is a one-stop resource for agencies to store and manage their operating and GIS mapping data.
Enter your agencies data today.
*****
Wheeling, West Virginia
Nov. 1-5, 2015  Supervisors' Management School
*****